The Available City - CCA Academy Pin-up, Biennial Learning Center, Chicago Cultural Center, December 7 - December 13, 2019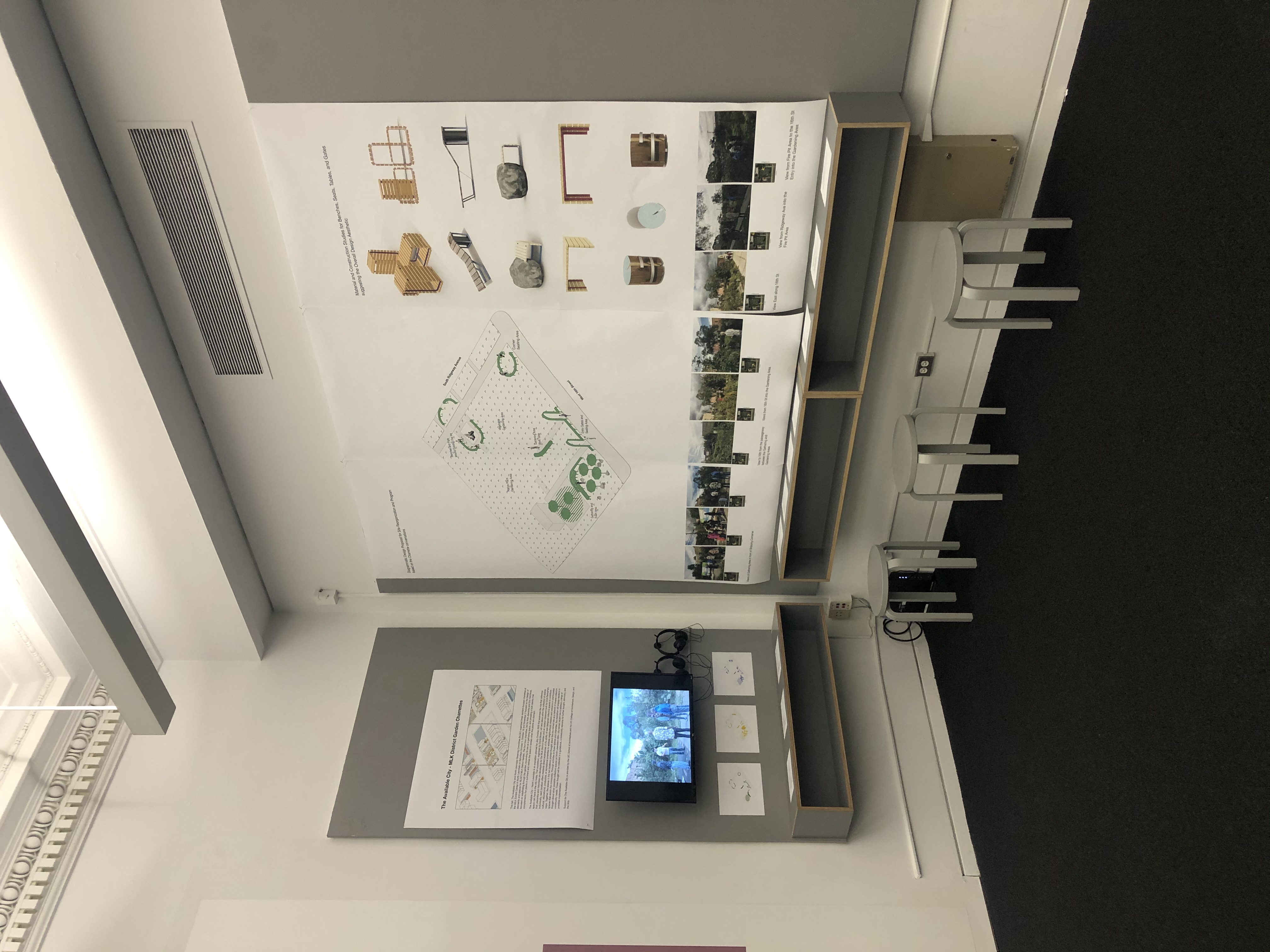 The Available City - MLK District Garden






Pin-Up, Biennial Resource Hub, Chicago Cultural Center, November 26 - December 13, 2019



This fall, The Available City project is organizing two series of charrettes that will inform the design of spaces for The Available City-North Lawndale, an upcoming exposition examining the role that collective space can have in the city today. Both are presented in association with the Chicago Architecture Biennial (CAB), which opened September 19.

The Available City and the North Lawndale Greening Committee (NLGC) are a CAB partner for three charrettes focused on the design of elements and spaces for the NLGC's MLK District Garden (shown above). These charrettes, led by invited designers Ania Jaworska and Eric Hotchkiss, will take place at the MLK Exhibit Center, 1558 S Hamlin Ave, from 10am - 2pm on October 5, October 19, and November 2.

For the second series, the Available City and CCA Academy are offering a CAB Youth Studio for CCA Academy students consisting of four charrettes in October. The first three, led by invited designer Antonio Torres, will focus on the design of an outdoor classroom for CCA Academy's PermaPark. A fourth charrette, led by David Brown, will look more broadly at possibilities for vacant lots in North Lawndale.